Sign up to get our monthly children's programs newsletter. (Your email won't be shared)
Storytime at Newtown Public Library


Early Literacy Station™ Two Children's Computers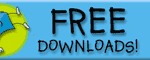 Tumble Books: online interactive picture books for kids
Live Homework Help at home via the library website now 24 hours a day, 7 days a week.Closed on July 4, Thanksgiving, Christmas, & New Year's Day. Get one-on-one help with a live person in a chat.  Now available on iPhone, iPad or iPod Touch Click here for info
BookFLIX great kids resource from Scholastic

Electronic Library's Encyclopedia.com

Kids' Programs at other Delaware County Libraries.
DCLS FAQs and policies
Power Library (search online resources like World Book Encyclopedia for FREE. Sign on using your library barcode!)
Novelist K-8  (use your library card barcode to sign on; then go to EBSCO host first to find the link to Novelist)
Newbery Medal Home Page : awarded annually to the author of the most distinguished contribution to American literature for children.
Caldecott Medal Home Page : awarded annually to the artist of the most distinguished American picture book for children
For Teens:
ALAN: Assembly for Literature on Adolescents. One of only two journals devoted to writing about and reviewing literature aimed primarily at young adults.
Booklists for Young Adults on the Web. This site is a collection point for various lists of recommended books and other materials.
Booklist. Reviews of YA books from Booklist magazine.
Genreflecting. A commercial site maintained by the producers of the Genreflecting reader advisory books.
Teens Only. An excellent YA page, maintained by the Carnegie Public Library in Pittsburgh.
YALSA [The Young Adult Library Services Association, a division of the American Library Association] is the major professional organization supporting the work of young adult librarians. Here you will find a variety of recommended reading lists, topical reading lists, etc. Be sure to look at the "Book Lists and Book Awards" page on this site.